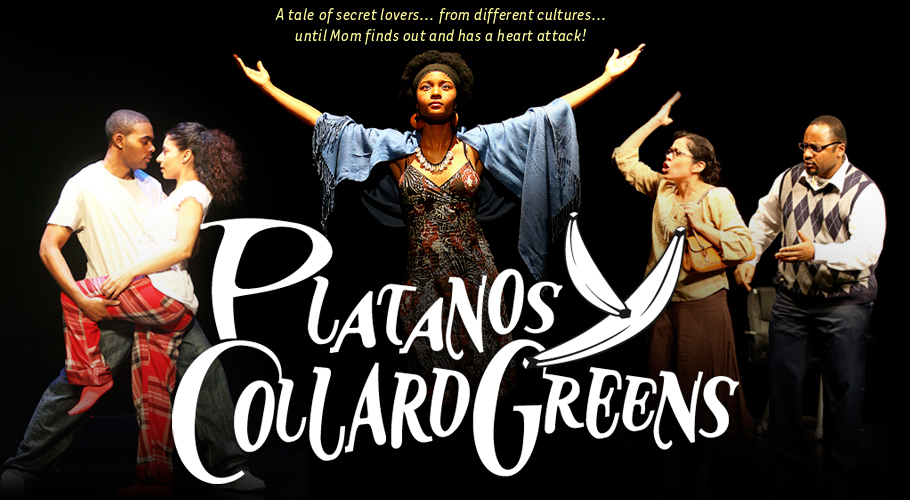 Welcome to Platanos Y Collard Greens!
Platanos (that is Plantain, Plaintains, Plantano, Plantanos, Platano or Platanos:) Y Collard Greens is the hilarious hit romantic comedic Off-Broadway play that tells the story of Freeman and Angelita, two college students, who fall in love at first sight…until her mother finds out and has a heart attack! Platanos will remind you of your family, your loves and your life. Platanos is guaranteed to make you laugh out loud, inspire you, and make you think.
To order your Platanos, Platano, Platenos, Plateno, Plantains, Plantain, Plantanos, or Plantano Tickets Click Here
WHAT'S NEW!
The husband and wife producers of Platanos Y Collard Greens, Jamillah and David Lamb, have a new book, Perfect Combination :  Seven Key Ingredients to Happily Living and Loving. Together in which they share their secrets to maintaining a happy and healthy romance while working together 24/7.  For more information please click here.
Sponsored by: